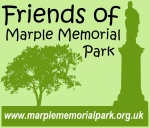 How to find Marple Memorial Park
Here's a map showing the location of Marple Memorial Park.
You can zoom in and out and switch to Satellite or Hybrid views to take a closer look.
If you want to find your way here you can entered your own location details below the map to get directions.