Task Day 27 May 2017
Task days are coming round thick and fast now and there is always so much to do! Today we focussed mainly on edging and weeding flowerbeds and borders, watering the newly planted hedges and shrubs and treating park benches and other small maintenance tasks. We also cleared the French Boules court of weeds ready for the summer.
It was great to see the contractor working on the resurfacing of the main pathway into the park too.
As usual we had our bucket out and donations of just over £6 were made by park users.
"Ad-hoc" task day 23 May 2017:
Those of you who read the Friends of Marple Memorial Park minutes of meetings will know that the Bowling Green is soon to be fenced in a further endeavour to stop the playing of football, riding of bikes and even playing of golf on the green. You will also know that after two years of pressing the council to resolve legal issues surrounding the playing of informal sports in the park that has in the past prevented us from installing a pair of goals, we have recently reached agreement that this does not contravene the existing by-laws. So during an "ad-hoc" days day on Tuesday 23 May we finally completed the installation of a pair of goals in the park so that kids can have a kick-about.......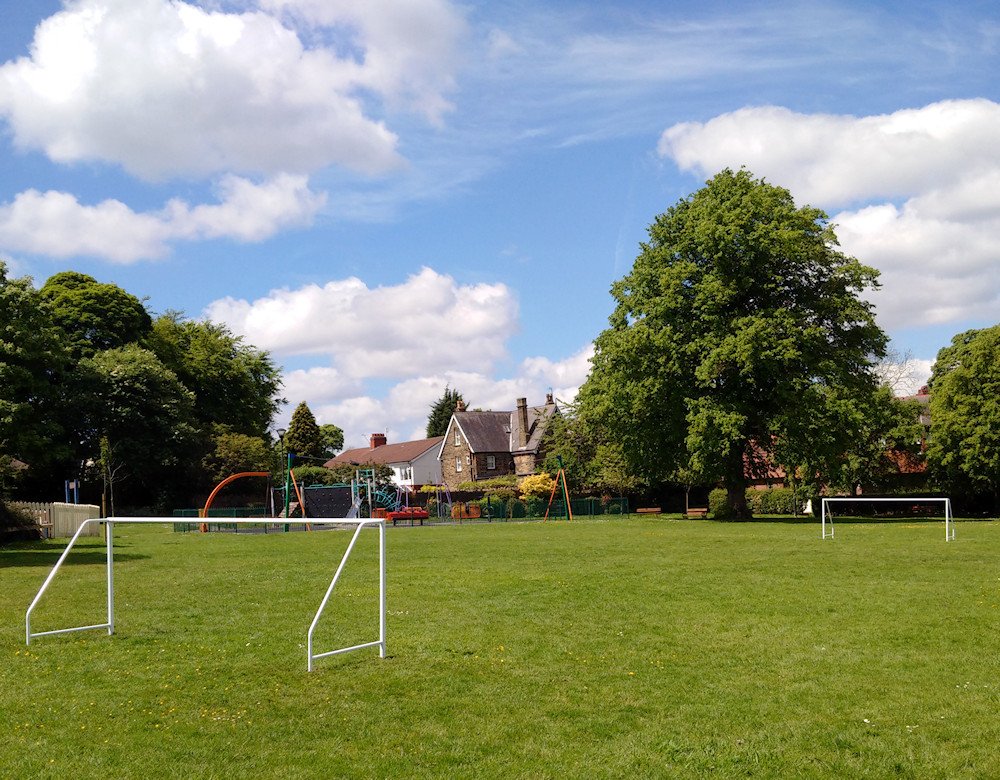 In addition, also on 23 May, we painted and stencilled the back of the old quarter-pipe ramp on the skatepark after it was closed off with blockwork and screeded by the council's contractor. Here's a before and after: