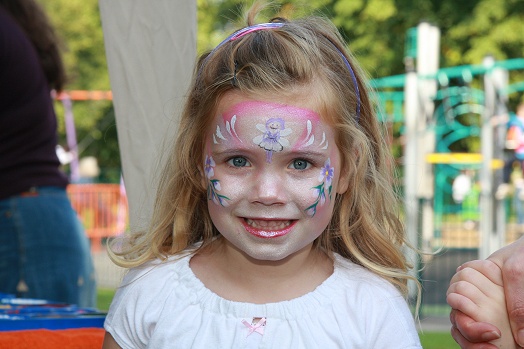 Art from the Parks supports Marple Skatepark Project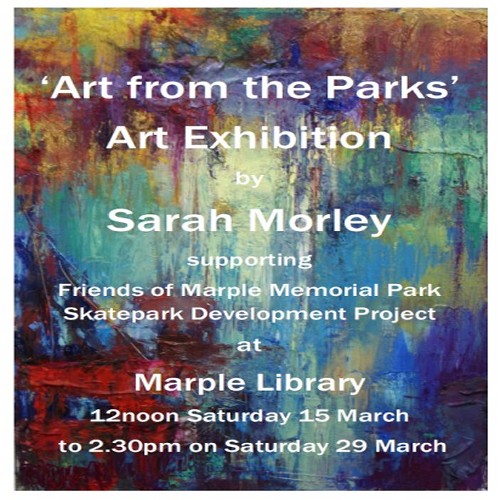 Local artist Sarah Morley is putting on an art exhibition at Marple Library from 15 to 29 March - to raise awareness and hopefully some funds for the present project run by the Friends of Marple Memorial Park, which is raising money for a new skateboard park for the park. There will be a launch event at the start of the exhibition on 15 March.

Sarah is a local artist, living near Marple, and has a studio in Vernon Mill, Stockport. The art featured in the exhibition will show different views and aspects of local parks, including those in and around Marple. Sarah first became interested in this subject matter when the Council was consulting on making cutbacks to the local parks last year and she thought it would be great subject for some paintings, hopefully getting people more engaged with the wonderful and varied parks that we have around Stockport.
Welcome from Friends of Marple Memorial Park
"Friends of Memorial Park" are a group of local people whose aim is to provide opportunities for community members to improve and promote the use, awareness and care of facilities within Marple Memorial Park in order to make the park a welcoming, safe and enjoyable environment for all. To better understand our aims and objectives take a look at our Constitution. To discover more about our recent activities browse our minutes of meetings and Task Day galleries and to learn more about our projects and successes, use the links at the top of this page. If you'd like to get involved and support our efforts in any way please come along to one of our task days or meetings, or get in touch using the contact details on this site.
Raise money for Friends of the Park as you search: