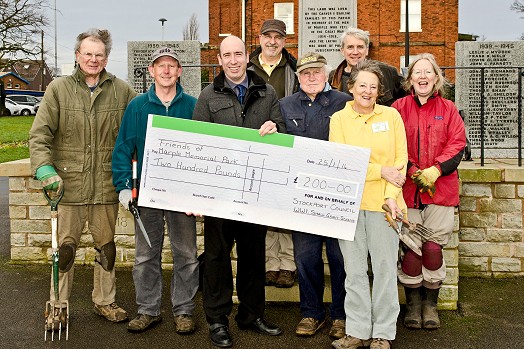 Welcome from Friends of Marple Memorial Park
"Friends of Memorial Park" are a group of local people whose aim is to provide opportunities for community members to improve and promote the use, awareness and care of facilities within Marple Memorial Park in order to make the park a welcoming, safe and enjoyable environment for all. To better understand our aims and objectives take a look at our Constitution. To discover more about our recent activities browse our minutes of meetings and Task Day galleries and to learn more about our projects and successes, use the links at the top of this page. If you'd like to get involved and support our efforts in any way please come along to one of our task days or meetings, or get in touch using the contact details on this site.
Skate Park Improvements
The Friends of Marple Memorial Park would like to upgrade and extend the Skate Park facilities in the park and have joined forces with Marple Civic Society, Marple Hall School and Stockport Metropolitan Borough Council to try and achieve this as part of the "Vision for Marple". We are also working with Lewis Abbott, who campaigned to get the existing facility built back in 2000 and is still a skater today.
So far we have surveyed and consulted with users and obtained quotations from Skate Park contractors for schemes ranging between £25k and £75. We've selected two of these to discuss further with users but the big challenge now is going to be finding the funding that will be needed to take this project forward. There is no guarantee of success and we will need community support to succeed.
Raise money for Friends of the Park as you search: