100 Years of Memorial Park at the Heart of our Community
An exhibition by Marple Local History Society & Marple Library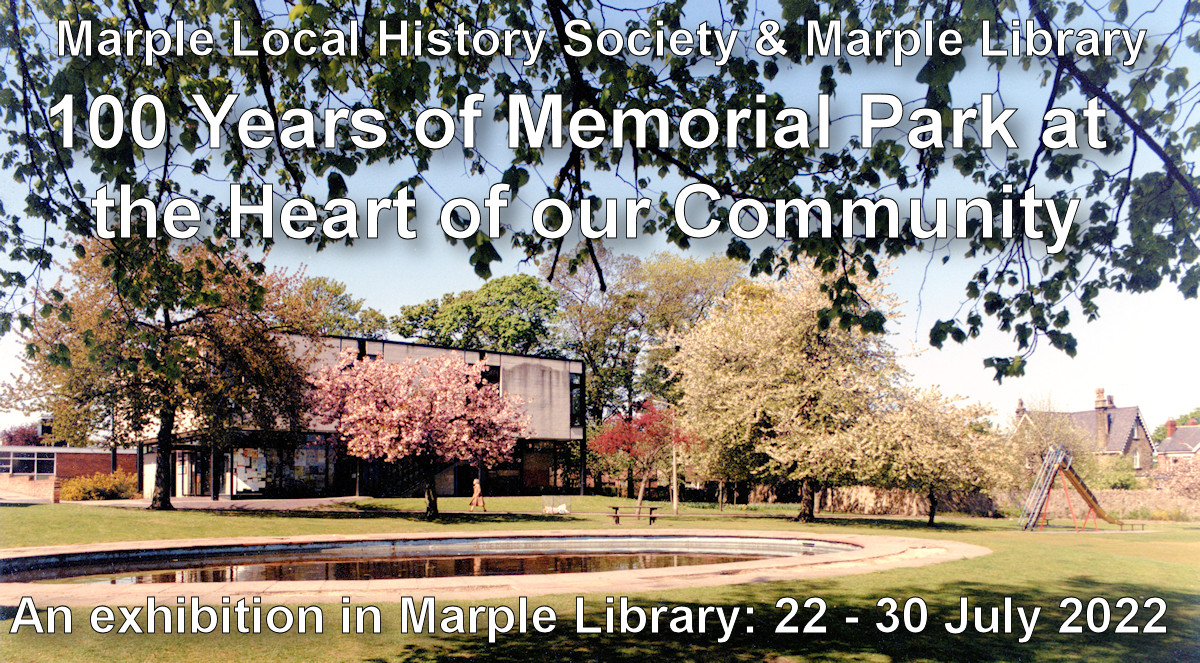 In Marple Library 22 - 30 July during normal opening hours
Marple Local History Society volunteers are busy sifting through their archives in preparation for an exhibition this summer.
The society has booked Marple Library and will be putting on an exhibition from Thursday 22 July until Saturday 30 July with the theme '100 Years of Memorial Park at the Heart of our Community' to help celebrate the park's special centenary milestone. The exhibition opens exactly 100 years after the dedication of the park on 22 July 1922.
The exhibition will illustrate the role of the park in the community over the last 100 years and how much has changed over that time. It will be open to the public during normal library hours.
Staff at the library are really enthused too and and will be contributing to the exhibition displays, as will the Brass Bands of Marple.