Bespoke sponsors of Friends of Marple Memorial Park
Bespoke Sponsors are businesses who have come up with a unique way of supporting Friends of the Park that suits their special skills or circumstances. This doesn't have to cost a great deal of money but can involve commitment of time, resources, specialist skills and enthusiasm in varying measures. Thank you very much to our "Bespoke Sponsors"!
The most community-minded tree surgeon in Marple and beyond!
Myers Tree Care has been one of the group's most practical supporters for many years. Owner David Myers donated a commemorative Yew tree to the park way back in 2005 and the company has been our go-to service for anything to do with trees ever since. David was instrumental in putting us in touch with Andrew Frost, the tree sculptor who created Midnight the Owl for us, and also the nature sculpture behind the library, which Myers Tree Care installed for us free of charge...
Benji's Pet Food and Accessories on Market Street
A huge thank you to Sonia Whittaker at Benji's Pet Food and Accessories for a surprise donation of £90 via our Local Giving page.
Sonia has been collecting customers' loose change plus receipts from the sale of carrier bags for Friends of Marple Memorial Park since early in the first lockdown. We've popped in to say thank you and will soon be furnishing Sonia with one of our collection boxes to help her continue supporting Friends of the Park.
Your Local Shop on Church Lane
A very big thank you to Kash Malik at Your Local Shop on Church Lane Marple for taking a Friends of Marple Memorial Park collection box in November 2020. The most recent box was swapped out in early March 2022 and provided £27.88 in donations for the park from shop customers.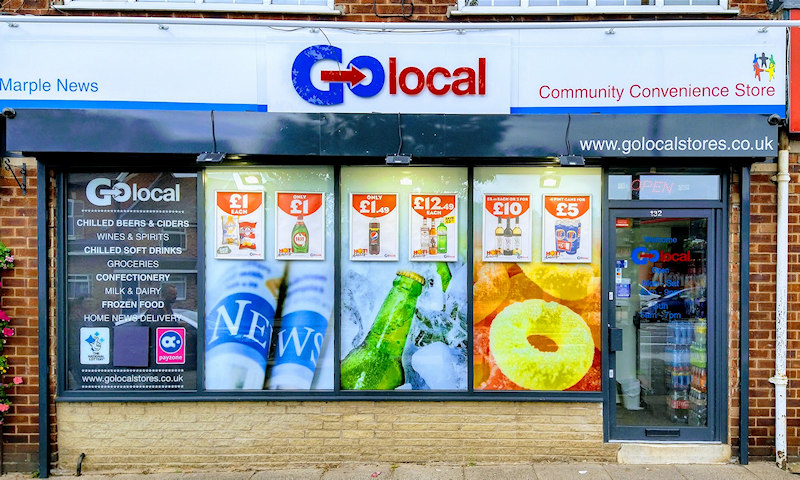 Community Convenience Store on Stockport Road
Go Local - Marple News run by Dharmesh and Nidhi Patel had a major refurbishment during the summer of 2020 and they held a Grand Opening Day on Saturday 18 July to relaunch the new shop. Dharmesh and Nedhi have been regular supporters of our Annual Family Treasure Hunt and it was thanks to this that they chose Friends of the Park to be the beneficiary of their raffle.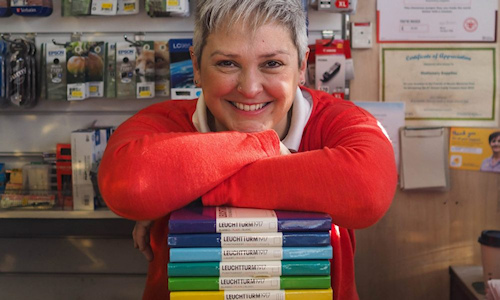 Sarah Laker at Marple Stationery Supplies has been a regular supporter of Friends of the Park for many years. From help with our printing to sponsoring trophies at our Skatepark Event, from supporting our Treasure Hunts, to donating tombola prizes at Carnivals and Food Festivals.
Sarah was also a big help with our Pavilion Art Project in 2020, giving us a local pick-up point for artists to collect templates and to drop-off their designs, and in the same year chose us to be the beneficiary of her 2021 Marple calendar.