New Mini Beasts are on their way to the Infants Play Area!
Recently the second of the old springers in the Infants Play Area broke, leaving just one of the original three that had been there many years looking very sad on its own.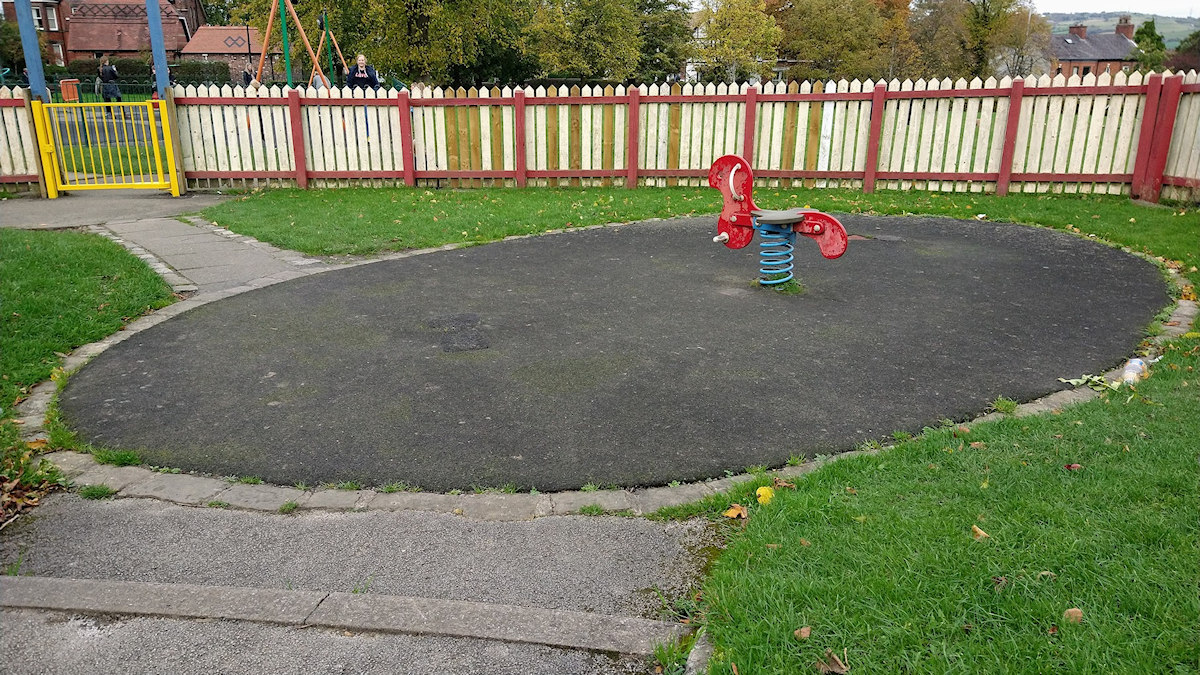 This left Friends of the Park in a predicament, as the proposed "Community Hub" facility that may one day be built in the park is to include brand new play areas.
So should we hang on and wait, saving our money for other improvements to the park?
Despite talking to the council about the "Community Hub" since January 2019, we still don't know when, where or how it will be built, what it will include or if it will actually happen. Having several other key projects we want to do on hold because of it too, we decided it would be wrong to delay replacing the old springers.
So, we have recently completed negotiations with Stockport Council to bring three new Mini-Beast Springers to the park in the New Year.
Look out for Betty the Bee, Lily the Ladybug and Cecil the Caterpillar coming to Memorial Park in 2022!

Funded by Friends of Marple Memorial Park 50-50 Club
We are still awaiting confirmation of final costs but have agreed to split the funding of the new Springers 50-50 with the council. We expect to pay in the region of £1,750 and the council will contribute the same amount from commuted sums. Our share will be funded by income from our 50-50 Club, which has been a huge success for us.
If you would like to help us do even more in your community park please consider signing up to our 50-50 Club here.
At the moment we expect Betty, Cecil and Lily to arrive at the park in February or March 2022 and will keep you informed.