Winners of Dobbies "Help Your Community Grow" 2021
Back in early 2021, unbeknown to us, Friends of Marple Memorial Park were nominated by a local resident in the 2021 Dobbies Garden Centre "Help Your Community Grow" scheme. A number of other groups and organisations in the area received nominations too and there was a customer vote to decide which group each store would support in their area.
Friends of the Park were pleased to learn that we had received the highest number of votes in our area from Dobbies Marple customers and even more delighted to discover this meant an award of £500 worth of support from the Marple branch. There were some delays due to the pandemic and personal issues but we finally picked up our award in June 2022.
A huge thank you to Dobbies Marple and their customers for great support!
We chose to focus on replenishing our range of tools as many of our existing ones are almost 20 years old now and reaching the end of their life.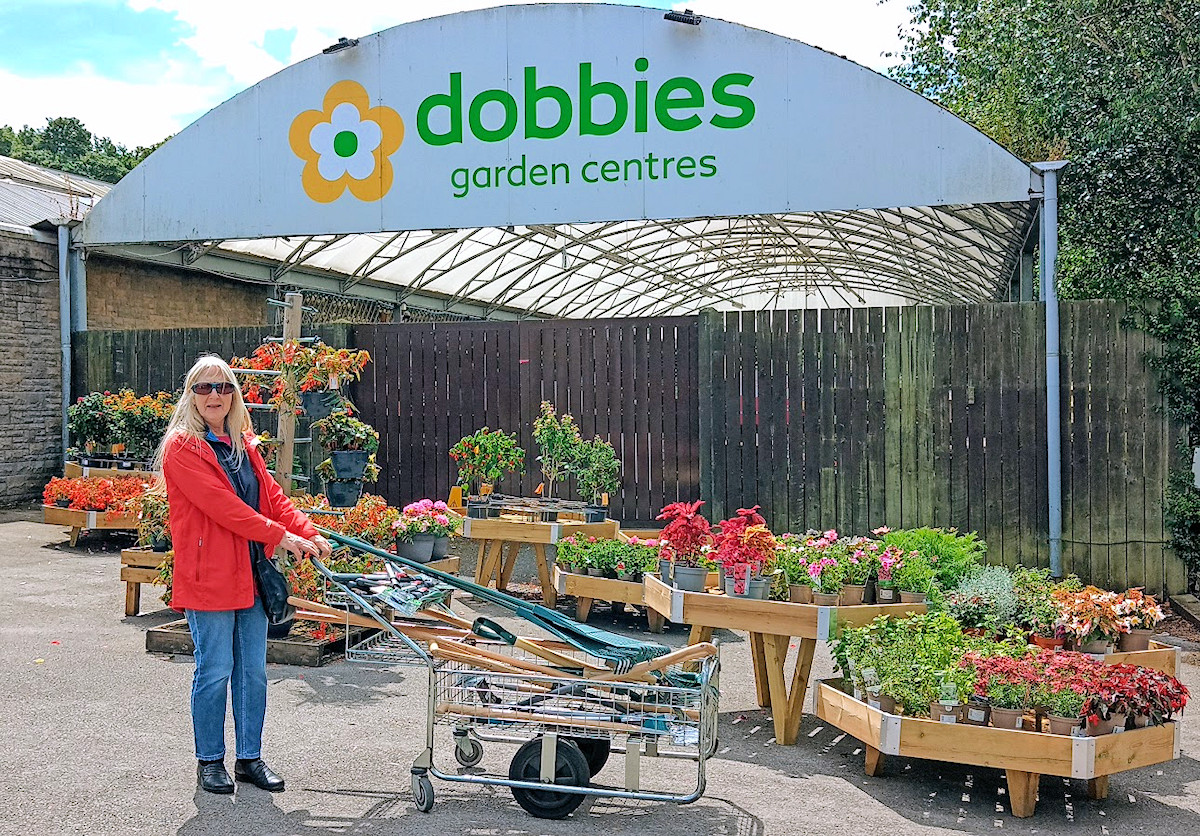 Friends of the Park's "Head Gardener" Gill Whittaker wheels out our £500 award of tools from Dobbies Marple on Sunday 26 June 2022