Bespoke sponsors of Friends of Marple Memorial Park
Bespoke Sponsors are businesses who have come up with a unique way of supporting Friends of the Park that suits their special skills or circumstances. This doesn't have to cost a great deal of money but can involve commitment of time, resources, specialist skills and enthusiasm in varying measures. Thank you very much to our "Bespoke Sponsors" below:
Julian Wadden Estate Agents
Julian Wadden is the estate agents on the Hollins - just around the corner to the entrance of the park. Their Marple Branch has worked with us to organise a Family Treasure Hunt in the park since they first had the idea in 2015. The event has grown in popularity each year since it began, raising £402 in 2015, £941 in 2016, £1,450 in 2017 and £2,154 in 2018 - a total of £4,947 to date. Now in its 5th year, the next Family Treasure Hunt is scheduled for Saturday 11 May 2019.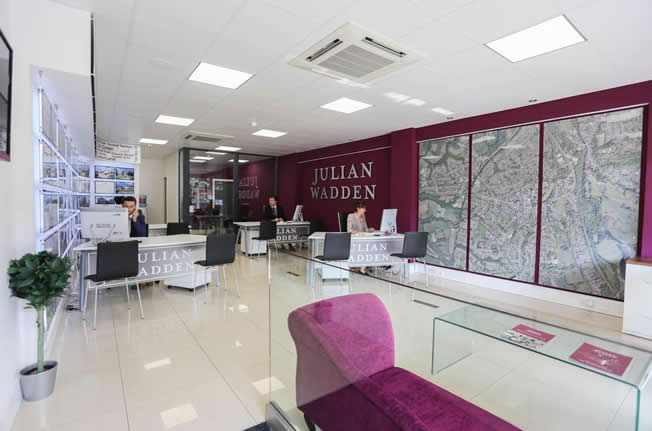 Julian Wadden Estate Agents of Marple | Julian Wadden Estate Agents on Facebook | Julian Wadden Estate Agents on Twitter
The McInnes Partnership Accountants
Established in 1989, the McInnes Partnership on the corner of Church Lane and Derby Street has an all-female team of experienced and qualified chartered certified accountants. They offer a range of accountancy and taxation services whether for personal or business needs. Every year since 2004 The McInnes Partnership has audited and signed off the Friends of Marple Memorial Park accounts free of charge. That's an amazing 14 years of professional services provided to the community!
Professional accountants in Marple
Tree Surgeon Myers Tree Care
Myers Tree Care has been one of the group's most practical supporters for many years. Owner David Myers donated a commemorative Yew tree to the park way back in 2005 and the company has been our go-to service for anything to do with trees ever since. David was instrumental in putting us in touch with Andrew Frost, the tree sculptor who created Midnight the Owl for us, and also the nature sculpture behind the library, which Myers Tree Care installed for us free of charge. When we needed to remove large tree limbs from the park after they became rotten Myers Tree Care came to our aid, and also when we needed the remains of Midnight to be removed following decay and vandalism. When we needed a tree removing to allow a CCTV camera to be installed to combat vandalism around the Bowling Green, Myers did it free of charge and we hope to work closely with them to create a replacement for Midnight too. So look no further than Myers Tree Care for tree services in Marple!
Myers Tree Care Tree Surgeon in Marple | Tree Surgeon Myers Tree Care on Facebook