We were all over the place on our task day today!
Volunteers worked on the Jubilee Bed near the library, the main flowerbeds, the entrance to the park down by the cinema, the bandroom garden, on benches throughout the park and on the pavilion store. At one point we even had a volunteer clearing the drain in the car park and recovering three buckets of soil!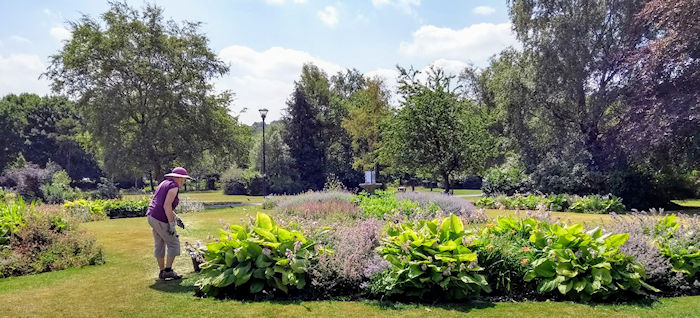 We are often told that the park looks better than it ever has and it's great to know that what we do is appreciated. Generous park users confirmed this by donating over £17 towards the upkeep of the park in our roving collection bucket.